Our Mission & Culture
Our mission is to connect world-class talent with marquee global companies in ways that make work incredibly meaningful, valuable and beneficial for everyone.
Leverage & Deploy talent globally
Meet eTeam and Client Diversity Goals
Deliver Integrated Talent Solutions
Give Back to Client Communities
Deliver Quality, Efficiency, Cost & Compliance
eTeam has built a collaborative corporate culture that rewards high performance and productivity, as demonstrated by its impressive history of awards and industry recognition.
Training from within, to provide employees with the tools needed to evolve to top performers .
Production-based metrics that lead to accountability for performance-based culture. .
Growth potential unlimited for internal employees who demonstrate consistent production.
Remote-work flexibility provided to majority of employees.
Employees enjoy ability to migrate to other countries, helping eTeam expand
Our Journey
Executing on a Platform Build for Growth
Global Talent Delivery As A Service
We power talent acquisition initiatives through an innovative, modular Global Talent delivery model – capable of sourcing, vetting, payrolling and managing talent to deliver into contract staffing, direct hire, direct sourcing, talent pools and diversity initiatives.
Our Global Executive Team
Learn more about our corporate journey and the people behind our success. Click on each photo to meet the players on our major-league roster.
---
eTeam Inc. President
and CEO
---
Ben Thakur
eTeam Inc. President and CEO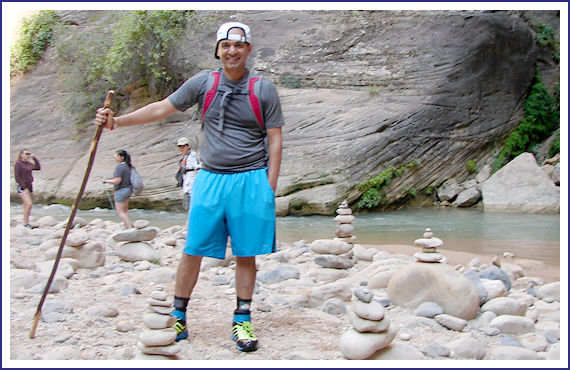 I started my career building next generation technology for world class companies. I have enjoyed building talent based organizations and maximizing the potential of people, process and technologies to produce high quality work in a cost effective manner for our clients. I get excited by collaborating with passionate clients, partners and professionals to push the boundaries of our services and giving back to the world. Besides thinking about the future of work solutions, I like being outdoors and learning new things.
Strategic Client Relationships and Founding Member
---
Aanchal (Ann) Thakur
Strategic Client Relationships and Founding Member
For me, it's all about relationships. Whether it's helping clients meet their business goals or connecting talented professionals with career opportunities, my penchant for relationship building inspired me to co-found eTeam in 1999 and transform it into an innovative, global workforce solutions provider. I continue to be actively involved in designing and implementing innovative solutions for clients and sharing their views and feedback with our leadership team. In my free time, I love to go shopping and spend time with my family and friends.
 Global CFO
---
Jagadesan Balakrishnan
Global CFO
I believe, I am an expert in outsourcing and change management with a successful track record of transforming accounting and finance divisions with my operational insight and leadership skills and have achieved higher levels of performance by lowering costs and improving efficiency.
I enjoy connecting with people and firmly believe in increasing my network contacts as much as possible. I spend time in internet surfing and reading to keep enhancing knowledge. I also like to travel and spend time with my family.
VP, Strategic Talent Solutions
---
Jim Holcomb
VP, Strategic Talent Solutions
After spending 6 years in the US Air Force as an aircrew instructor, I left and began my career in the staffing industry over 20 years ago. Starting out as a recruiter, I then held roles of account manager, branch manager, VP and President for staffing companies in Seattle and the Bay Area.
I shifted to the consulting industry and worked in talent acquisition and supplier management for the Big 4 and System Integrators around the globe.
Outside of work, I enjoy travelling, spending time with family, and music (both playing and listening to) as well as writing and speaking on topics related to the staffing industry and my experience to date.
Chief Operating Officer
---
Scot McCallum
Chief Operating Officer
Building a world class team of talented professionals is the most important objective for eTeam and our clients. Helping my clients achieve this has been my focus since I entered the staffing industry in 1996 when I started in sales and then evolved as a leader. eTeam is focused on providing global talent solutions that exceed our client's expectations for quality, speed and cost effectiveness. I joined eTeam because honesty and integrity are embedded in our culture. Our mission is to help our employees improve their lives professionally and help our clients succeed. My passions outside of my professional life are my family, mountaineering and hiking, and golf.
CEO- INDIA & APAC
---
Swetta Bhatt
CEO- INDIA & APAC
I started my career in business development & have always been passionate about managing strategic engagements. I leverage on my operational experience to advise on growing the business by uncovering new opportunities and identifying untapped revenue streams in addition to developing leadership capital.
I want to chart the growth of staffing and talent collaboration in India and other neighbouring countries, defining path-breaking staffing models for the technology companies. I love being hands-on, I get excited by shaping and fostering enthusiastic and energetic work culture and building high-performance teams.
I like to be instrumental in steering the early stage geographies from pre-revenue to a highly successful geographic by focusing on creating new customized business models, process re-engineering and bringing innovative best practices that results in bringing the best in most cost and time efficient way.
I am a fun loving person. I enjoy dancing and playing with Twisha, my 7 year old daughter beside exploring new places.
Managing Director – EMEA
---
Charles Carnall
Managing Director – EMEA
I've worked the staffing industry since the mid 90's, predominantly for Global organisations. I've experienced incredible changes within the sector during that time and have enjoyed developing myself professionally working with diverse clients in different countries & cultures in the UK and across Europe.
The industry never sits still and continuously provides challenges but the main driver for me is finding solutions to clients (large or small scale) staffing needs along with changing the lives of those candidates who secure new employment.
My current objective is to develop eTeam's business in Europe, creating an efficient, 'best in class' European delivery model to meet the needs of our extensive and expanding client base across the continent.
Outside of work, my four children keep me busy! Downtime, when I can grab some, usually consists of watching sport and clinging on to the hope that Leicester City can win the Premier League again!
EMEA Head
---
Wade Newell
EMEA Head
London has been home for the last 21 years as I am originally from South Africa. My expanding staffing experience has been focused on the insurance & financial services vertical markets. During my years in the staffing industry, I have built and managed teams and always enjoyed entering/developing new markets and building relationships with new Clients. As the staffing and talent acquisition industry evolves, I revel in the challenges aligned with new technologies and EMEA market expansion. My spare time is spent with my growing family and when I can escape, I am also an avid cyclist.
---
---
 Vice President – Strategic Initiatives
---
Frank Sands
Vice President – Strategic Initiatives
I started my career recruiting call center representatives for a global staffing firm. This experience quickly evolved into developing and managing the first Managed Service Provider solution for a Fortune 100 bank in the early 2000s. In my career I have sold and managed over $800 Million in non-employee worker spend. I enjoy looking at contingent labor programs holistically and finding new and innovative ways to reduce costs, improve quality, access to talent and drive efficiencies. I "geek out" on new and innovative technologies that are changing the way employers get work done and job seekers approach opportunities. Outside of work Frank enjoys paddle boarding and playing lacrosse with his wife and two children.
Vice President – Service Delivery
---
Faizan Syed
Director, Recruitment
I started my career as a recent college graduate with dream to work for world class company. My passion is to manage and build recruiting teams, which result in my customers success and to create tomorrow's leaders. I enjoy working with our company leaders and collaborating ideas to develop new systems and process for our recruiting team to achieve high end results for our customers and employees. I enjoy spending time with my family and BBQing on weekends.
Chief Operating Officer
---
Avi Khilnani
Chief Operating Officer
Since obtaining a bachelor's degree in speech communication and business administration from California State University at Fullerton, I have enjoyed providing talent solutions to my clients for over 20 years. Previous to joining eTeam, I have held executive positions at Fastaff, U.S. Nursing, Randstad Professionals, Sirius Solutions, Yoh and Kforce.
The leadership roles I've held contribute to my expertise in multiple disciplines, including Finance & Accounting, IT, Engineering, and Healthcare. I am proud to be recognized by Staffing Industry Analysts (SIA) as a thought leader around talent resource market conditions, and I have served as a frequent panelist at SIA events. I consider myself a knowledgeable and passionate leader, with high integrity, and I look forward to strengthening an already world-class executive leadership team at eTeam.
---
Managing Director APAC & Head of Global Digital Services
---
Rishi Kapoor
Managing Director APAC & Head of Global Digital Services
I have over 2 decades of global experience in outsourcing, technology and enterprise solutions and have driven profitable growth in both mature and emerging markets across diverse industry sectors; including leadership positions with Fortune 500 organizations such as AdeccoGroup, Manpower, Dell, Convergys and General Electric. I thrive on my ability in building successful, motivated teams with a "start-up" mindset where every member can articulate their contribution to the overall strategic direction and goals for the organization.
Chief Revenue Officer
---
Robert Merritt
Chief Revenue Officer
After 15+ years of experience here's what I know for sure. Experience is inevitable, learning is not. The difference between the two is knowing what you want to achieve and how well you improve your plan and decision making based on the people you listen to.
I've run sales teams for companies ranging from startups to global institutions for 15 years. I'm a passionate sales leader and go-to-market strategy expert. Building teams, revitalizing GTM strategy, developing scalable plans and products for future growth and expansion is what I love doing and what I do best.
As the Chief Revenue Officer of eTeam, I am responsible for all revenue-related activities across the organization, including building a world-class marketing department and leading sales efforts for our forthcoming total talent platform.
Chief Strategy Officer
---
Matt Pietsch
Chief Strategy Officer
Matt Pietsch, serves as the Chief Strategy officer and is responsible for the strategic direction of eTeam, including mergers/acquisitions, global alliances and partnerships, as well as helping to direct the future of eTeam's technology platform. Matt has spent nearly all of his 30 year career in the human capital management space, starting in recruitment and transitioning to sales and sales executive leadership roles within the global recruitment, talent assessment, video interviewing technology space and with companies leveraging AI for predictive talent analytics. Outside of work, Matt is active with mission projects with at his church, entertaining friends with his wife Dona, and they love traveling with their two adult children.
Last updated on May 24th, 2023 at 06:20 am